Historic Central Europe: Vienna, Salzburg, and Munich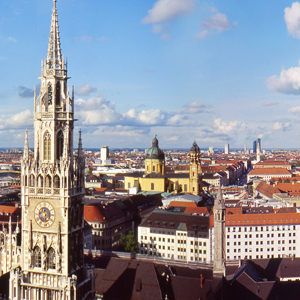 Historic Central Europe
Combine Austria and Germany with this package starting in the Austrian capital and ending in its Bavarian counterpart. In between, stay in the charming city of Salzburg, just south of the Germany border. Tour and dine in each city to marvel in the sights and soak up the flavors.
Includes:
3 Nights Vienna
Vienna City Tour
3 Nights Salzburg
2-Day Salzburg Card
3 Nights Munich
Munich City Tour
1 Dinner Per City
Munich City Tour
Daily breakfast
About Avanti Destinations

MISSION STATEMENT
Avanti Destinations connects the components for customized international travel utilizing our technology and educated staff. We deliver a unique vacation experience solely through acting as the travel agents' travel agent!
WHO WE ARE
Avanti Destinations, formed in 1981, is a customized international tour operator, and a long time member of USTOA and ASTA. We are headquartered in Portland, OR and privately owned.
WHAT WE DO
We offe
...