Chile Short and Sweet: Santiago, Wine Country, Valparaiso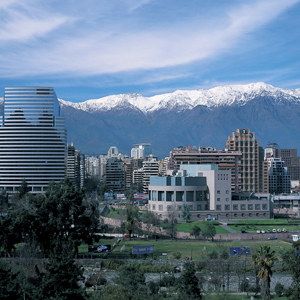 Chile Short and Sweet
Santiago, the capital of Chile, is the gateway to the world-renowned wine region of the Central Valley. Head south through the most notable wine regions between the Andes and the lower coastal range. Spend 2 nights in the Colchagua area, and visit wineries during the day. Savor the wine and food of the area before continuing to the vibrant and charming port city of Valparaiso.
Includes:
Private Transfers
2 Nights
...
About Avanti Destinations

The passion to serve and inspire savvy travelers with innovative and personalized vacations has been the driving force for 31 years at Avanti Destinations. We have the passion for independent travel and want to share it with you! We provide you with authentic travel experiences backed by our expert knowledge. You go where you want. When you want. With the flexibility to savor special moments along the way. Your vacation is uniquely yours. That's Avanti!
Our record of success at Avanti
...