The Way of St. James: Sarria, Portomarin, Palas de Rei, Arzua, O Pino, and Santiago de Compostela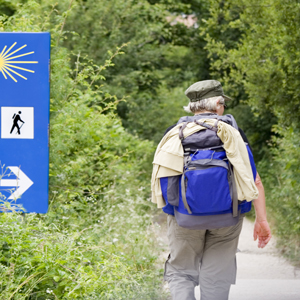 The Way of St. James
Tens of thousands of Christian pilgrims and many other travelers set out each year from their front doorstep or popular starting points across Europe, to make their way to Santiago de Compostela. Most travel by foot, some by bicycle, and a few travel as some of their medieval counterparts did, on horseback or by donkey. In addition to people undertaking a religious pilgrimage, the majority are travelers and hikers who walk the route for non-religious reasons: travel, sport, or simply the challenge of days or weeks of walking in a foreign land.
Includes:
1 Night Sarria
1 Night Portomarin
1 Night Palas de Rei
1 Night Arzua
1 Night O Pino
1 Night Santiago de Compostela
5 Dinners
Luggage Transfers
Information Packet
Pilgrimage Credentials
Daily Breakfast
About Avanti Destinations
MISSION STATEMENT
Avanti Destinations connects the components for customized international travel utilizing our technology and educated staff. We deliver a unique vacation experience solely through acting as the travel agents' travel agent!
WHO WE ARE
Avanti Destinations, formed in 1981, is a customized international tour operator, and a long time member of USTOA and ASTA. We are headquartered in Portland, OR and privately owned.
WHAT WE DO
We offe
...
Day
Destination
1
Sarria
2
Portomarin
3
Palas de Rei
4
Palas de Rei, Arzua
5
Arzua, O Pino
6
O Pino, Santiago de Compostela
7
Santiago de Compostela